1 tag
"Like" our new Facebook page! →
Note: Facebook decided to delete our old Facebook, so this is our "fresh start"  Be sure to "like" it and share our page to help spread the word of Hart of Dixie
1 tag
Check This Out Dixie Fans!! →
3 tags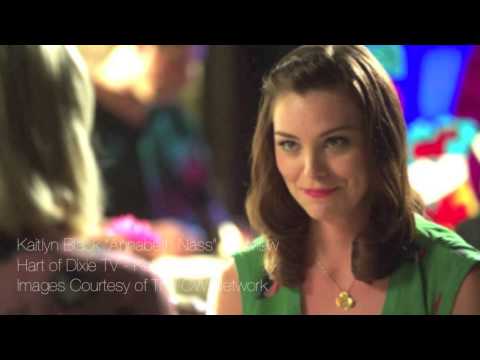 2 tags
EXCLUSIVE! Q&A with Mallory Moye AKA Wanda the... →
3 tags
EXCLUSIVE: Q&A with Ross Philips AKA Tom Long -... →
4 tags
zoeswade: WADE TAKING CARE OF HIS BABY GIRL
So wait, was McKayla on TV tonight?
ikttruth: Did anyone actually watch? Of course. :)
Watch
rosegym: BEHIND THE SCENES of Hart of Dixie !!!
Today is gonna be the day that my zade feelings...
halehardingforever: *sing it like the rhythm of wonderwall* I love this but what makes me love it more is that fact that you used a Happy Endings gif. I love Alex Kerkovich! 
1 tag
Leila Interview via TV Fanatic →
2 tags
For those interested: Full Transcript of our...
HoDTV: I know that you guys have asked McKayla Maroney to come back a few more times. Do you see her character becoming a recurring for the rest of the season as Rose's trusted sidekick Tonya? You don't normally see Olympic athletes coming back for more episodes; I assume she made quite the impression.
Leila: She made a HUGE impression! She had one line and she was hysterical. She is already in two more episodes that we shot and we may have her back again. We think she's so funny.
HoDTV: So it's safe to say that she'll probably be a reoccurring guest star for the rest of the season?
Leila: We'd love to have her back in two to three episodes; we just think she's fantastic. She's genuinely a fan of the show; she seems to have a great time when she's here. There's a Strawberry Festival and she rode on the fire truck and I made a little cameo with my daughter.
HoDTV: I am assuming the Strawberry Festival has to be very soon, 13 or 14?
Leila: Episode 13
1 tag
Interview with Dixie Creator Leila Gerstein! She... →
24 more hours until HoD
myreactionpost: Until ZOE AND WADE! OMG I'VE MISSED THEM SO MUCH!! I mean, just look at how cute they are?
2 tags
Fun Fact: McKayla Maroney will be on 2+ more...
I spoke to Leila Gerstein, creator and executive producer of Hart Of Dixie and she had nothing but nice things to say about McKayla! Leila also said she's recorded two unaired episodes thus far and wants her back for more! Check in tomorrow to see the whole interview! Also a date when you can see McKayla return for her next episode. It's safe to say we haven't seen the last of...
12 tags
We just got some major scoop for you Dixie lovers!
One of our site runners interviewed Leila Gerstein, creator of Hart of Dixie, this morning! Her interview features - Zoe/Wade, George/Tansy, Lemon/Lavon, and the return of guest star McKayla Maroney.  Stay tuned for the interview! via TV Fanatic
1 tag
Many updates on the site! →
Watch
@McKaylaMaroney and @WilsonBethel have a headstand challenge. The Olympian wins… Duh.
3 tags
3 tags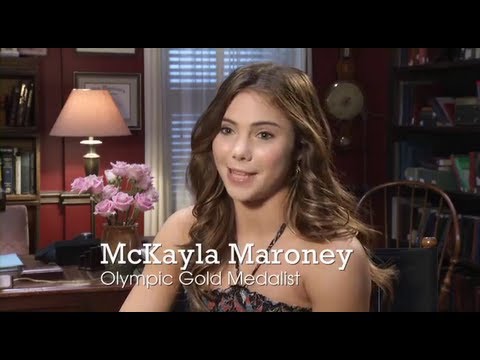 2 tags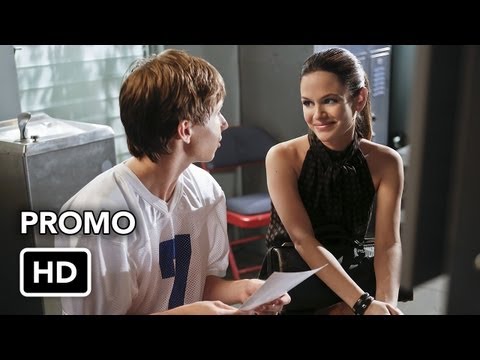 2 tags
Watch
Oh look! It's McKayla Maroney on Dixie
6 tags
2.07 - Baby, Don't Get Hooked On Me - Synopsis
A LITTLE ROMANCE GOES A LONG WAY / GUEST STAR OLYMPIC GOLD MEDALIST MCKAYLA MARONEY — After Zoe (Rachel Bilson) treats the high school football team, she learns that Max (guest star Nicholas Podany), who happens to be Rose's (guest star McKaley Miller) new crush, has become infatuated with her instead. Eager to nip his crush in the bud, Zoe learns that Max is prone to overreacting to heartbreak...
1 tag
Dixie Speculation: What WE think will happen in...
From the Mayoral election, to the future of Wade/Zoe, even mentioning McKayla Maroney and her guest role.  Possible Spoilers!! READ ON HERE!!